---

Links (General)
Individual artist links are listed under respective artist.

Search, search, search!


The Musicians' Olympus
Excellent web site built by another 'U.K. blues' enthusiast - from Spain: Miguel Terol. Please visit!

Alex Gitlin Home Page
a guy with lots of knowledge of 60's and 70's U.K. blues rock!

The Tapestry of Delights a.k.a. Delerium's Psychedelic Web of Sound
Vast indexed dictionary of 60's and 70's U.K. and U.S. rock groups. Hats off to the creators. This site is truly indispensable. A must to visit!

Gibraltar Encyclopaedia of Progressive Rock
Extremely useful along the same lines as Delerium's page.

Rockmine Archives: Rockmine On-Line
Lots of articles, bios...

Argus Music Searcher
Uses several search engines simultaneously.

Ultimate Band List
Try finding home pages etc. of your favourite band!


Classic Rock Guide for the About.com
---
Web Sites dealing with blues from the U.K.:
Blues & Stuff: "Your gateway to the Blues: Delta to Blues Rock... We got it all."
The Blues Archive project: ambitious new site!
www.blues4ever.com: gateway to U.K. blues!
bluesinlondon.com: Great up to date site with interviews, gigs, records etc. A must!
Boogaloo Promotions: info on gigs, blues weekends, blues festivals - the works!
Paul 'Brad' Bradbeer's "www.blues-uk.com" (Blues In Britain). Extremely wellmade site, continually improving!
Digital Blues: Great resource!!! Don't miss this website!
Fizgig Music: information about live music in Lincolnshire & the East Midlands of UK, reviews, etc.
Mr. Blues Man's Tribute Site: a Norwegian Fan's site on Steve Gibbons, Dana Gillespie, The Inmates...
Shades of Blue (previously called the Rhythm And Blues Music Primer)
Music that matters. Very ambitious site, dealing with U.K. blues and with the legendary U.S. blues masters. A must!
Welcome to the UK Blues Web Site
To quote their site: "UK Blues is a syndicated radio programme that plays the best of the blues from the last 4 decades in Britain. In addition to information about the UK Blues programmes you'll find an increasing amount of blues related material here........
You can now hear audio samples of some of the interviews in the first series of UK Blues (in RealAudio) here. We spoke to Big Joe Louis, Angie Scarr and Doctor Brown in the first series - more interviews are planned for UKB2.
At the UK Blues Photo Gallery you'll see a collection of limited edition photographs of UK blues and rock artists from the late sixties and early seventies. If you lean more towards the rock end of the blues spectrum you may also be interested in The Who Photo Gallery.
We also have a great selection of blues books at the UK Blues Bookshop in connection with our friends at Amazon.com."
Steve Kennedy and associates represent several U.K. blues acts and have very informative websites.
---
Music Festivals, Music Venues, Gig Calendars:
"Ain't Nothin' But..." London blues bar. NEW LINK!!!

"The Great British R&B Festival", Colne, Lancashire

"BB's Blues Club" (c/o The Colour House Theatre, Merton Abbey Mills, Merantun Way, London, SW19 2RD). Legendary bassist Bob Brunning's labour of love.

"The Borderline", London
roots rock, blues, rock, pop...

"The Bottleneck Blues Club", Kent
Knowledgeable mini portraits of artists.

"The Half Moon", Bishop's Stortford, Herts.
Blues Alive! website. Elegant site, ambitious programme!

"The Half Moon", Putney, London
They still got Beamish Stout on tap, I presume. Lots of memories here!

"The Joiners", Southampton: 'a venue with a history of Quality blues and rock music stretching back more than 30 years. Recently refitted and under new management, The Joiners is again launching an ambitious programme of authentic American blues, R 'n' B and acoustic roots.'

"12 Bar Club", London
Blues - in the absolute centre of London!

---
Other Sites with Gig Listings:
www.pubrock.com: Venues, bands...

"Susan's Rhythm & Blues Site": gigs in the U.K. and Norway!

"Swing Time Listings". Click on "JiveNet" and look up their calendar of gigs with jump & jive bands.

"The Temperton Bones Blues Cafe": "Unashamedly biased towards Essex, East London and the South East, we present what we think is the best in Blues, Jazz, Roots, Funk and a little more!"
---
Blues Magazines on the Web:
www.BluesFreepress.org.uk:
"The World's Favourite Online-only Blues Magazine"

www.bluesinbritain.org: Blues In Britain!
(formerly Blueprint: The Magazine of the British Blues Connection.)
The U.K. blues scene of today: interviews, reviews, gigs. This magazine is a plain necessity!

Blues Matters: Ambitious new magazine on U.K. blues, published by Alan Pearce who also publishes the excellent "Shades of Savoy Brown" magazine of which Tim Pratt is a frequent contributor. Says expert Jeff Watt.

Blues & Rhythm: The Gospel Truth!

---
Record Labels: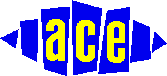 CD's by James Hunter, Big Joe Louis...

Armadillo Music Ltd
Mick Moody, Eugene 'Hideaway' Bridges etc.

Blueside, London
A division of Westside. CD's by Eugene 'Hideaway' Bridges, Angela Brown...

Bluetrack Records

Bridge Recordings, Hampton Court, Surrey
CD's by Honeyboy Hickling, Willy Finlayson... "Blues Britannia" w. Peter Green a.o.



Steve Gibbons, Bob Pearce...

Sanctuary Records Group nowadays handle Indigo Records
Paul Lamb, Johnny Whitehill, Mick Abrahams, Chicken Shack, Duster Bennett, Ruby Turner...

Proper Records
Balham Alligators, Chilli Willi, Danny Adler, Geraint Watkins, Ron Kavana...

Riverside Records
Gwyn Ashton: "Feel the Heat" CD

Ruf Records
in Germany issue some U.K. blues artists. Check out their website!
---
Record Dealers - Shops and Mail Order:

Ray's Blues & Roots
'Ray's Jazz Records' reopened on 15 Nov 02 on the first floor of 'Foyle's' Bookshop in Charing Cross Road, our helpful reader Gerry Doyle reports! Still carry some blues records, too! Link above is only an e-mailaddress. No website so far.

Red Lick Records
Mail order blues - excellent reputation!

Indie-Pendant Blues
Independently issued blues records - many of them from the U.K. blues scene.

Top Sounds
U.K. mail order service. Lots of blues.

CD Universe
is a U.S. CD emporium on the Net. Their excellent site has been very useful when trying to obtain both album information and album cover art.
This is probably a very good alternative when tracking down CD's mentioned in this article.



---

Literature: printed or otherwise

Terry Hounsome & Tim Chambre:"The New Rock Record" (Blandford Press, UK 1981)
Their masterful dictionary in traditional paperback edition with an excellent index. Simply the basis for many of these pages.
But these days, Terry Hounsome heads 'Terry Hounsome Record Researcher Publications', Ewyn Y Don, Sarnau, Llandysul Sa44 6QA - which also can be reached at: www.rock-record.co.uk. The printed dictionaries I devoured are now replaced by more modern stuff. Go and visit!

Pete Frame: "Rock Family Trees" (Omnibus Press, UK 1980)
Pete Frame: "Rock Family Trees, Volume 2" (Omnibus Press, UK 1983)
Informative and humorous family trees, showing the puzzlingly intertwined world of rock and blues groups in detail.

Bob Brunning: "Blues - The British Connection" (Blandford Press, UK 1986)
Veteran member of Fleetwood Mac, Savoy Brown, Brunning Sunflower, De Luxe Blues Band and more recounting the history of the blues in the U.K., the blues boom, the tours with U.S. artists...Lots of anecdotes and a vast amount of details. Impossible to beat.

www.sixtiesrock.com
Excellent bibliographies of the genre. Linked further to Amazon Books. Extremely useful!






---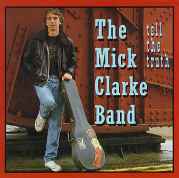 Coda
February '98


I have gone back to London several times. Once bitten... From the eighties on my expeditions lead me to The Dublin Castle and other pubs in Camden Town, to The Half Moon in Putney and to other watering holes of the R&B circuit. The Marquee scene had lost its attraction.

I enjoyed a pint or two plus the company of Howlin' Wilf & the Vee-Jays, Jimmy Classic and the Sidekicks, Juice On The Loose, Shakey Vick, G.B. Blues Co., Mick Moody, Hank Wangford (hardly any blues but what a guy!!!) and more.

And I started travelling to the U.S.A.: to New York, Chicago, Austin, San Francisco... To see and hear what the purist dogmatically calls "the real thing". Whatever that is. I for one stubbornly refuse to use such qualifications. But they are common: British blues vs. U.S. blues. White blues vs. black blues. (Swedish blues vs. Norwegian blues???) Ad infinitum. The debate "Can Blue Men Sing The Whites" is old hat - particularly when enjoying the likes of Kim Wilson, Paul Butterfield, Delbert McClinton - or Peter Green. And on a recent trip to Warsaw, Poland, I discovered their blues scene. And they sure got an active one. (Guitar Player's Dec. '89 issue actually had an extensive article on "Guitar In Poland", describing the careers of various blues guitarists -Tadeusz Nalepa, for one.)

But when all is said and done: It was the crying and moaning Les Paul guitar of Peter Green that made me discover the blues thirty years ago. The trips to London, the avidly awaited parcels of singles records from Central Records, the articles in all those magazines - they all firmly nailed it down. Whatever I've learned, discovered, seen or heard since - I've never forgotten (nor disclaimed or disparaged) those knights in blue denim. Thanks, guys.

---