---
Part 2: Blues from Britain: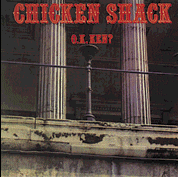 These were the heydays of Mike Vernon's Blue Horizon label and the beginning of a so called "blues boom". The era of John Mayall's various bands, Fleetwood Mac, Chicken Shack, Aynsley Dunbar Retaliation, Savoy Brown, The Taste, The Groundhogs, cheap blues history compilations even in your local department store... You name it: I listened to it. And the heavier stuff: Cream, Jeff Beck Group... If this was what they played in London, I gotta go there!

A lot of inspiration came from The New Musical Express. I read it avidly, and some of its jargon stuck forever in my brain. Since I've still got a lot of N.M.E. cuttings from this period I can't help pasting in some snippets. Hope you enjoy them.

I started buying singles from Central Records of Manchester, U.K. Always very good service. I read the reviews of N.M.E. thoroughly - and if the single seemed to feature a good blues guitar, I often ordered it. I was also very fond of singles by The Move. Not a bluesband at all but to me a perfect combination of pop AND rock.
---
Pete Frame says it all in his "Rock Family Trees, Volume 2" (1983):

"Despite the fanaticism of its grass-roots supporters, the Blues Boom had only a brief commercial existence. Earliest British practitioners were Alexis Korner and Cyril Davies, but John Mayall was the real evangelist and Cream the major populariser. (A parallel U.S. trend spawned the Paul Butterfield Blues Band and Canned Heat - and, later on, Johnny Winter, The Allmans and J. Geils).

The movement was a sort of elitist spin-off from R&B, which had become commercialised/singles orientated (viz Yardbirds/Stones/Manfreds/Animals/etc.) and was populated by anti-gimmick purists, who went for albums and an underground following. A working knowledge of Chuck Berry and Bo Diddley was no longer enough; you had to be able to speak authoritatively about Albert Collins, Albert King, Gatemouth Brown and all the other U.S. cult figures. Long hair, overcoats, denim jeans and plimsolls were mandatory (fans were almost all male) and rugby shirts were popular among musicians. Guitar heroes and musical virtuosity were the main audience requirements. Flash & feeling.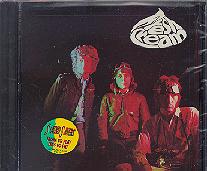 The ultimate sermon was the Windsor Blues Festival of Aug 67, which featured Mayall, Cream and Jeff Beck, and was a turning point for Ten Years After, Chicken Shack, and Fleetwood Mac. Of course, few bands made the big time playing the blues. Mayall struggled on and eventually did it, but the success of Cream, Jethro Tull and Fleetwood Mac - the biggest bands to emerge - lay in their ability to change and adapt. The first wave prompted the formation of many groups, including Dr K's Blues Band, Black Cat Bones, the Climax Blues Band, Tramline, Bakerloo Blues Line, Keef Hartley's Blues Band, Duster Bennett, Steamhammer, Aynsley Dunbar's Retaliation, Taste, Free & Led Zeppelin. And then the boom was over - replaced by "progressive rock"."
---
Lester Bangs, journalist of U.S. music magazine "Creem", was an opinionated man of many words. Michigan based "Creem" was an excellent rock magazine with an impressive pool of writers during that period: Lester Bangs, Greg Shaw, Robert Christgau, Richard Meltzer...
When reviewing the combination of Savoy Brown's "Hellbound Train" and Alvin Lee & Co's "Ten Years After" in the June '72 issue Lester got going on all cylinders. He was brilliant but weird - he actually liked these albums despite his florid prose:

"It's easy to get down on British proto- or crypto-bluesbands. After all, why should a bunch of Limeys forsake their roots in favor of painstaking note-for-note imitations of old rotgutted black guys when the only reason they can sell it some times is because they have the flair to sing about being down and out in Dallas while dressed like absolute "Yellow Book" fops.

Seems to me that the essence and strength of the whole British blooz riff from the beginning is its absurdity, and those who've capitalized on that absurdity most fully have prospered and done the best stuff. There are exceptions, of course, like poor old John Mayall (watch for his new album, with one side about Bangla Desh and one about Ireland, called "Mean Old World"), and most of Savoy Brown's product thus far has been a less than charming fusion of pained Muddy Waters vocal cops (or Mose Allison, when they want to mellow down easy), set to a particularly turgid brand of jazz-funk (or what they think is jazz and funk) and generally served with more solemnity and less (even unconscious) humor than Art Rock at its absolute nadirs of archness".
---