---

A P.A.W.S. Page

---
Totta's Bluesband - and extended musical family (23)
---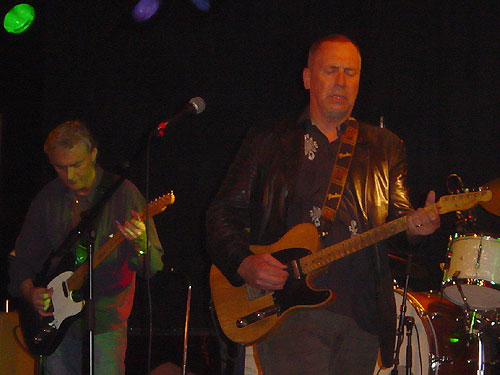 Bengan - Totta on Telecasters
Photo© Vanja Fridhammar
Totta's Blue(s) Band, Thursday Dec 4 2003 at Musikens Hus, Göteborg:
Totta Näslund vocals, Bengan Blomgren guitar, Johan Lindström guitar, pedal steel and lap steel, Nikke Ström bass and Peter Bergkvist drums.
Straight blues (incl. a slow, beautiful "24 Hour Blues") plus Dylan/Band stuff ("Tears of Rage", "Absolutely Sweet Marie") plus a few songs in Swedish.
---
Back
Forward
---