---
Part 7: Gigs at the Marquee in 1969:
The Nice:
Home coming concert - back from U.S. tour... Crowded and loud! Emerson hacking away with a knife and playing with blood streaming on the keyboard. We ended up on the Marquee stage, my sister and I, and I had an acute loss of hearing for 2 1/2 days... Very wise of me.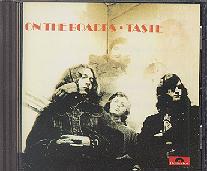 The Taste featuring Rory Gallagher. Strat scratch fever!
Three Dog Night (of USA): Extremely professional and powerful. Excellent guitarist. Much more rock than the hit singles revealed. The guitarist might have been Pop Magazine Cute but his Tele packed plenty of power.
Terry Reid: Very impressive drummer but why did Mr. Reid insist on throwing a beautiful Les Paul, strings down, on the stage?! Acting a bit of a spoiled child all evening. A shame.
Finally two highlights in our humble opinion (check comments in the Index):
King Crimson and Leviathan.

---
The Marquee in 1970:
Bakerloo and Black Sabbath: (May 14) Loud, good... But we were too tired that night…
Uriah Heep and Hardin & York: Mick Box on Les Paul was unfortunately not our favourite. The duo, however, was impressive.
Quatermass and Groundhogs: Quatermass actually had a bassist of Swedish ancestry (John Gustafson)! Not many Swedes in British rock, apart from Mikael Rickfors of The Hollies.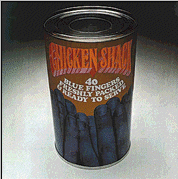 Granny's New Intentions and Affinity with Linda Hoyle
Long John Baldry, Paul Rowan, Sam Mitchell, Graham Smith & Davey Murrell.
And in October 1997 (27 years later) I enjoyed a performance by Sam Mitchell in Göteborg, Sweden where I live these days! He is still worth a long listen.


---